10 Things You Didn't Know About Donald Trump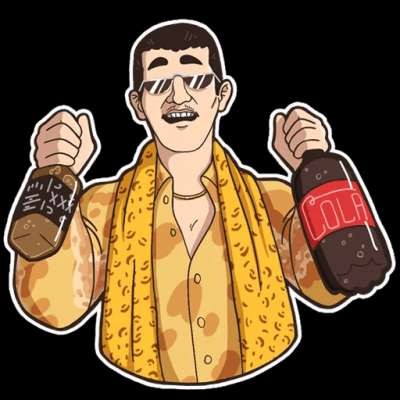 10 Things You Didn't Know About Donald Trump For more content like this be sure to subscribe to our channel. We post incredible videos that you really should know about if you're a fan! Thanks For Watching This Video: 10 Things You Didn't Know About Donald Trump

🔔 Subscribe for more unbelievable video: https://www.youtube.com/channe....l/UCuF2B7GG3EG9SPZ0D

Donald Trump! Full name is Donald John Trump. He is most probably the most controversial president in the history of America. We also know him as the 45th and the richest president of the USA. Actually most people don't know about him much. They only know him as a rich, successful businessman. But there are some interesting things about him which will amaze you.

Hello viewers! Welcome back to our channel. In this video, we will tell about some interesting things about Donald Trump which you may not know.

10. Trump doesn't smoke or drink alcohol.
US President Donald Trump has never been seen smoking or drinking. The president said he vowed not to drink alcohol for life after his elder brother's death due to alcohol. He also hates drugs and tell the young generation to stay away from addiction.

09. He has Germ phobia
Trump has a germ phobia. So that he doesn't prefer handshakes. His fear of germ is so extreme that he barely presses the lift button as thousands of people are touching it. Even when drinking something, he uses straw and eats pizza with a fork. Hilarious!

08. Doesn't prefer a handshake.
As we said earlier, he doesn't like it fearing germs attack. But sometimes he had to do it and that's a real thing to watch! He shakes his hands so hilariously that you will laugh your ass out!

07. Doesn't respect women
He has very little respect for women in his heart. Actually he sees them like goods. Even using the toilet or breastfeeding a child is also a disgusting matter to him. Many times he has made some rude comments about women which are really unacceptable.

06. He does not have any pets.
In the 150 years history of US presidents, Trump is the first president to have no pets. There is no evidence of Trump's love for the animals. Even his family's enthusiasm for animals was not reported.

05. He has very poor knowledge about science and health issues.
Trump is relatively clueless about science. Hence he ignored the climate change problem as an innovative hypothesis conceived by the Chinese. Even if one day he finds the weather cool, he thinks that the climate changing issue is really a bluff. Surprisingly, he claims that vaccinating kids lead to autism! Seriously??

04. He is not very fond of Physical exercise.
Trump doesn't prefer to do physical exercise at all. He thinks exercise is harmful to health. He seems to be influenced by the theory that compares the human body with a battery. The more the human body will work, the more it will lose power.

03. Almost Bankrupt to Billionaire.
Not many people know that Trump almost went bankrupt in 1990. At that time, he had about $ 3.5 billion in loans from various businesses. There was also a $900 million personal loan. Therefore, he was forced to shut down his Trump shuttle company. But in the end, he was able to save "Trump Tower" and Atlantic City's 3 casinos. Later fortune favored him and he never looked back.

02. Won an award for 'Worst Actor'
Trump co-starred in a movie called "Ghost Can't Do It" in 1990. It was obviously a bad idea. He won an Oscar-winning Razzi (Golden Raspberry Award) award for the worst performance in the movie. The award is given just one day before the Oscar.

1. He went to a military school
Trump was kicked out of his school when he was just 13 years old for rude behavior. Then his parents forced him to attend New York Military School to teach him manners. Trump earned the rank of Captain at that School.

That's all for today. Hope you have liked our videos. For more interesting videos please subscribe to our channel and stay with us.
Show more
---