CARS 2 | Movie Clip with Lewis Hamilton! Featuring music from Perfume | Official Disney UK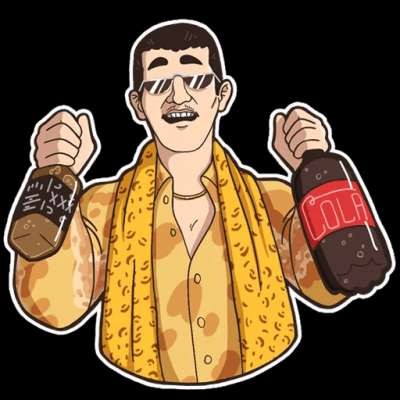 British racing star Lewis Hamilton chats to American racing legend Jeff Corvette and Lightning McQueen in this clip from Cars 2. Featuring music from Perfume!

Subscribe to Disney UK: http://bit.ly/subscribe-to-disney
Follow us on Twitter: https://twitter.com/Disney_UK
Like our official Facebook page: https://www.facebook.com/DisneyUK

Lewis Hamilton, the famously sleek and seriously fast #2 Grand Touring Sports champion, has been a determined and winning racer for nearly his entire young life. Like all youngster cars, Lewis spent his childhood going to school, taking karate lessons and winning the British Karting Championship by the age of 10. Today, the celebrated native Brit continues to bring an exceptional work ethic and soft-spoken confidence to the race course where his extraordinary achievements speak for themselves via a spotless track record on the junior and professional circuits. With his striking metallic black and yellow paint scheme, Lewis will represent Great Britain at the World Grand Prix. His car also carries the flag of Grenada, home to his family who emigrated to Britain in the 1950s. His unrivaled technical skills, natural speed ability and cool, karate-inspired attitude make him a powerful contender too.

Star racecar Lightning McQueen (voice of Owen Wilson) and the incomparable tow truck Mater (voice of Larry the Cable Guy) take their friendship to exciting new places in "Cars 2" when they head overseas to compete in the first-ever World Grand Prix to determine the world's fastest car. But the road to the championship is filled with plenty of potholes, detours and hilarious surprises when Mater gets caught up in an intriguing adventure of his own: international espionage. Mater finds himself torn between assisting Lightning McQueen in the high-profile race and towing the line in a top-secret mission orchestrated by master British super spy Finn McMissile (voice of Michael Caine) and the stunning rookie field spy Holley Shiftwell (voice of Emily Mortimer). Mater's action-packed journey leads him on an explosive chase through the streets of Japan and Europe, trailed by his friends and watched by the whole world. The fast-paced fun includes a colorful new all-car cast, complete with menacing villains and international racing competitors.

The Disney UK YouTube channel brings you a wealth of official video content from all the Disney movies and characters you know and love. Do you want to learn more about your favourite Disney and Pixar movies? Subscribe to our channel to watch the latest trailers and clips, you'll be the first to see features for current and upcoming Walt Disney Studios Films and even get to watch exclusive interviews with the stars. Dig into our back catalogue for great Disney videos from classic animations through to modern day Disney & Pixar classics such as Frozen and Inside Out.
Show more
---