Foundation Roots Reggae with Danniella Dee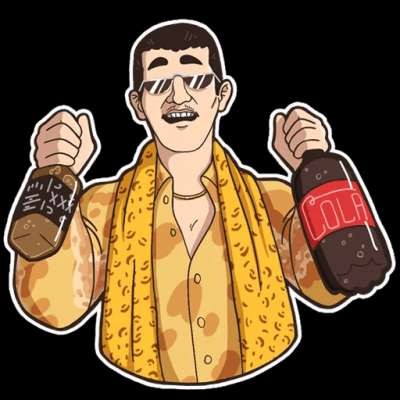 All music rights belong to their rightful owners. Please support the musicians and buy their music.
#vinylmix #roots #reggae

Danniella Dee is a Singer / Songwriter, Producer & DJ from Coventry, UK. She is one-third of Sisters In Dub, a female-led Roots Reggae + Dub sound system collective.

Danniella grew up on Roots music, with her father - Trevor 'E.T. Rockers' Evans founding Coventry's first sound system - Jah Baddis - in the 70s, before becoming tour DJ for the legendary 2-Tone band The Specials. Danniella now proudly carries on her father's sound system legacy with Sisters In Dub.

Since their first session - a victorious win at a sound system competition supported by Coventry City of Culture in October 2021 - Sisters in Dub have been making waves in the sound system scene, performing across the UK and beyond. The momentum continues as they prepare to debut at multiple international reggae festivals in 2023.

Also, a solo artist, Danniella, has been steadily releasing singles for the past few years as she develops her sound. She's been honoured to grace two BBC Introducing stages in 2022, with her first EP anticipated for release in early 2023.

In this mix, Danniella showcases personal favourites from the pioneering golden age of Roots Reggae between 1975-1983. 

------------
Massive shout out to all of our Patreon supporters.
Special thanks to Kazenoir, NathanK, Mike Schneider, Mike Marrotte, Raylex13, Thaddius Moody, Manuel Najera, Khalifa Al Baloushi, Clay Lorant, Eggert Kristjansson, Paul Yula, Bem and Marshall C Brown
------------
Cameras:
- Blackmagic Pocket Cinema Camera 6K Pro
https://www.blackmagicdesign.c....om/jp/products/black
- Panasonic GH4 (Top Angle)
------------
MY ANALOG JOURNAL MERCH IS NOW ONLINE!
https://www.myanalogjournal.co.uk/maj-merch

To support this channel, you can visit our Patreon page and make a small donation!
https://www.patreon.com/myanalogjournal
I love to make more videos and make them regularly. By supporting me on Patreon, you'll help me to keep creating new and awesome content. In return, as soon as you become a patron you'll be taken to a page with links for Patreon-exclusive content: Early release for every single episode, exclusive Spotify and Youtube playlists only for Patreon supporters, a link that shows every single record that I own, a link to my Discogs want list, an updated list that shows the titles of future episodes, My Analog Journal merch discount codes and limited edition items only for Patreon supporters and much more!

------------
Find My Analog Journal:
https://soundcloud.com/myanalogjournal
https://instagram.com/myanalogjournal
https://instagram.com/zagerlat
https://www.facebook.com/myanalogjournal
https://open.spotify.com/user/....11122876409?si=9o-Gs

Find Danniella
https://www.instagram.com/dannielladee/
https://www.instagram.com/sistersindub/
------------
* All materials presented on this channel are copyrighted by their respective copyright owners and are subject to use for informational purposes only.
* As a copyright owner, if you don't approve your music material to be presented on this channel or would like any additional info to be published, please contact me via my Youtube channel and I'll remove it immediately.
Show more
---