Stone Coat Craft Coat PRODUCT REVIEW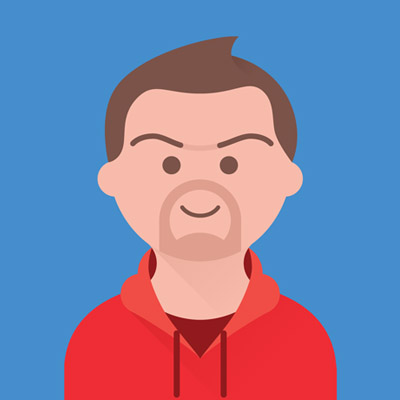 Hey y'all - if you are interested in getting your hands on some Craft Coat, don't forget to use the code "YALL" to get $10 off of your $100 order at www.stonecoatcountertops.com

LeKranchCreations.com "twentyoff" for $20 off of your $100 order.

All of the above can be purchased through our website [a]www.artisttilldeath.com[/a] or on our Amazon Shop - linked below.

Here is the paypal link that was requested to make donations easier :) thank you for the suggestion
https://www.paypal.com/cgi-bin/webscr?cmd=_s-xclick&hosted_button_id=T24P6AVY4PB4A

If you are wondering about products used in this video, I have them all listed in this AMAZON SHOP link:
https://www.amazon.com/shop/artisttilldeath

Paddy's Pigments Discount:
Use "ARTIST TILL DEATH" (three words and all caps) 10% Discount off the purchase of any Paddy's Pigments and also off any "SILKS of LAS VEGAS" products

So, even though you can totally make your own swiping paper - I have decided to offer them to those who don't want to do it themselves. Here is the link for our SWIPIES!! https://artisttilldeath.com/sh....op?olsPage=products%

***ATTENTION: Fresh off the presses!!! Stone Coat Artist Resin can be found at this link! Be one of the first to see how amazing this resin truly is for resin artists! : https://www.stonecoatcountertops.com/product-page/art-coat-1-2-gallon-kit

QUICK COAT LINK: https://www.stonecoatcountertops.com/product-page/quick-coat

***Don't forget to use my PROMO code "YALL" for $10 off of your $100 order!! You have to have at least $100 in your cart for the code to work :)

You can now get Just Resin on our site! visit: https://artisttilldeath.com/sh....op?olsPage=t%2Fjust-

HERE IS THE LINK FOR ATD MERCHANDISE - KEEP IN MIND THAT WE WILL BE UPDATING AND CHANGING THE DESIGNS OFTEN SO CHECK IN A LOT! Teespring link:
https://teespring.com/stores/a....rtist-till-death-stu

We have Artisue paints available on our website here:
https://artisttilldeath.com/sh....op?olsPage=t%2Fartis
Here is the link for the awesome heat gun we have been working with! Don't forget to use the promo code "SKO4XQ89" for 10% off of the original price.
https://www.amazon.com/gp/product/B079FMQFMS/ref=as_li_qf_asin_il_tl?ie=UTF8&tag=atdstudios-20&creative=9325&linkCode=as2&creativeASIN=B079FMQFMS&linkId=e21939cef08a10c04187362889e7f7ef

If you give them a review - please contact Allen at support@amtake.com to let him know :)

ATD Stir Stix Link:
https://artisttilldeath.com/sh....op?olsPage=t%2Ffluid

Pro Marine Product Link:
http://lddy.no/39y7

Art 'N Glow Product Link:
http://artnglow.refr.cc/erikab

Counter Culture DIY Product Link:
http://counterculturediy.com?afmc=2l

Arteza Products Link: http://arteza.com/?a_aid=ArtistTillDeath

We are a couple of artists that love what we do. Please take a moment to like our videos and let us know what you think. If you are interested in ordering a custom piece or one of the pieces you have seen on our channel, please don't hesitate to reach out to us!

Custom orders can also be placed on our website: [a]www.artisttilldeath.com[/a]

Facebook: "Thornton Artist Till Death"

Instagram: @artisttilldeathstudios

All donations are welcome and greatly appreciated! Supporting our art is supporting our dream to make a living off of our art!

Paypal: Thornton@artisttilldeath.com
Venmo: @ArtistTillDeath

*Disclaimer* We post how we prefer to do our projects. In no way are we stating that this is the LAW or RULE of how to work with any of the materials we display. Also Note, when we work with resin - it is usually under ideal conditions and if our instructions aren't followed (along with the manufacturer of the products that you choose to use) we cannot be held liable. Wear respirators, gloves, HAZMAT suits if you are sensitive. Every piece you choose to attempt is completely on you. That being said, we have faith in you to attempt anything that we create and post on our channel. However, if you don't feel confident in doing your own - we do travel for work.

Happy Arting!

**Affiliate Disclaimer** I do get a small commission from the links I have provided. This helps us to keep the channel running at no cost to the subscribers.

**Amazon Affiliate Disclaimer. While I only recommend products I believe in - I may earn a small commission for my endorsement, recommendation, testimonial, and/or link to any products or services from this website. Your purchase helps support my work in bringing you real information about Art and associated materials. We are a participant in the Amazon Services LLC Associates Program, an affiliate advertising program designed to provide a means for us to earn fees by linking to Amazon.com and affiliated sites.
Show more
---