The myth of the Sampo— an infinite source of fortune and greed - Hanna-Ilona Härmävaara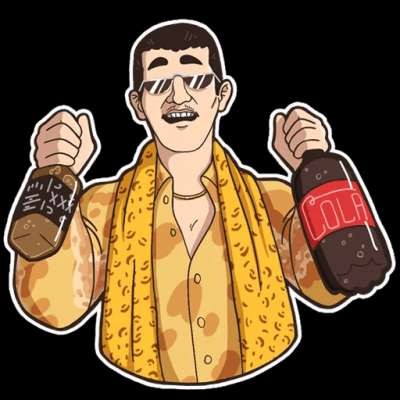 Download a free audiobook version of "The Lord of the Rings: The Fellowship of the Ring" and support TED-Ed's nonprofit mission: https://www.audible.com/ted-ed

Check out our full book recommendation: https://shop.ed.ted.com/collec....tions/ted-ed-book-re

--

After a skirmish at sea and long days of being battered by waves, Väinämöinen— a powerful bard as old as the world itself— washed up on the shores of distant Pohjola. A cunning witch nursed him back to health but demanded a reward for returning him home. Not content with mere gold or silver, the witch wanted what did not yet exist. Hanna-Ilona Härmävaara digs into the Finnish myth of the Sampo.

Lesson by Hanna-Ilona Härmävaara, directed by WOW-HOW Studio.

Animator's website: https://wow-how.com/
Sign up for our newsletter: http://bit.ly/TEDEdNewsletter
Support us on Patreon: http://bit.ly/TEDEdPatreon
Follow us on Facebook: http://bit.ly/TEDEdFacebook
Find us on Twitter: http://bit.ly/TEDEdTwitter
Peep us on Instagram: http://bit.ly/TEDEdInstagram
View full lesson: https://ed.ted.com/lessons/the....-finnish-myth-of-the

Thank you so much to our patrons for your support! Without you this video would not be possible! Chung Wah Gnapp, Amber Alexander, Robert Patrick, Pi Guanghui, Barbara Younker, Ai Ejima, Soma Ali, Roman Pinchuk, Raheem, Hector Quintanilla, Leen Mshasha, Mariana Ortega, Danny Romard, James Bruening, Ricki Daniel Marbun, Malcolm Callis, Sabrina Gonzalez, Al the Scottish Wildcat, سلطان الخليفي, Alexander Walls, Della Palacios, Vik Nagjee, Hiroshi Uchiyama, Adi V, Andrew Bosco, Craig Sheldon, Rishi Pasham, Joanne Luce, Jason A Saslow, Mary Sawyer, Scott Gass, Ruth Fang, Mayank Kaul, Kathryn J Hammond, Max Shuai Tang, Terry Minion, Sami Khan, Rob Johnson, Abdullah Abdulaziz, Angelo Urzua-Milla, Tommy Lewis, leorene, Mahina Bachiller, Marcus Andre Nery, Bruce Vieira Lopes, Chef, Charmaine Hanson, Michael Goldberg and Lydia Pflieger.
Show more
---