THIS KID GOT REAL MAD (RUST SOLO)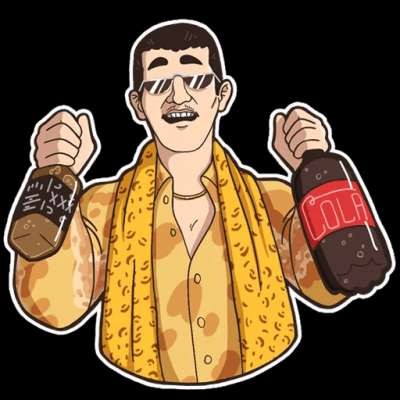 If you liked this video and wants to see more - Make sure to hit that Like & Subscribe button
Would you like to see stuff like this LIVE? (Live most days during the week)
Follow 💖 me on my live stream @ http://www.twitch.tv/posty

#Posty #Rust #RustSolo

Partnered with @AROZZI
Make sure to check out Arozzi & use my discount code "posty" for 10% OFF
www.arozzi.se
www.arozzi.com
If you would like to support me by donating use the link below, the donation will be shown on stream if I am live.
https://streamelements.com/posty/tip

Business Inquiries: postyxdbusiness@gmail.com
═══════════════════════════════

SOCIAL:
▶ Twitter- http://twitter.com/PostyOfficial

VIDEO EDITOR:
▶ Twitter- https://twitter.com/Yahoizzz

▶ LINKS

LIVE STREAM @ https://www.twitch.tv/posty
TWITTER @ https://twitter.com/PostyOfficial
DISCORD @ https://discord.gg/XjUJhDM
INSTAGRAM @ https://www.instagram.com/postyXD/

▶ PC SPECS:
ASUS ROG Strix Z390-H Gaming Motherboard LGA1151
ASUS ROG Strix GeForce RTX 2080 Ti DirectX 12 ROG-STRIX-RTX2080TI-O11G
G.SKILL Trident Z Neo (For AMD Ryzen) Series 32GB (2 x 16GB)
Intel Core i9-9900K Coffee Lake 8-Core
NZXT Kraken X72 360mm - All-In-One RGB CPU Liquid Cooler
EVGA SuperNOVA 850 G2 220-G2-0850-XR
SAMSUNG 970 EVO M.2 2280 1TB
SAMSUNG 970 EVO M.2 2280 500GB
▶ GEAR:
Asus VG258Q 24" 144hz
Razer DeathAdder Chroma Multicolor Ergonomic Gaming Mouse
Corsair Gaming STRAFE Mechanical Gaming Keyboard
Microphone Blue Yeti
Steelseries Arctis 7 wireless 2019

Dont forget to hit that Subscribe & Bell 🔔
If you have Amazon Prime, you can subscribe to my Twitch for free - It helps supporting me and my channel !
Show more
---