Timey Lives MerMazing Chats: Michael Feyrer Jr Can Sing ??!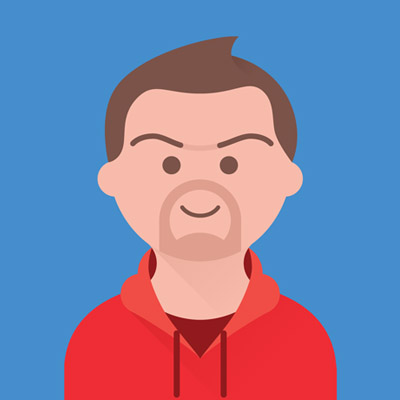 Today on Timey Lives MerMazing Chats we are talking to Michael Feyrer Jr...Can he sing?? Come find out! Here at Timey Lives you will find me covering a variety of songs with my lovely singing voice outside by the pool #TimeyLives #MerMazingChats #MichaelFeyrerJr #RockinBlueHairedMermaid #WildOnesUnite
#HellzArmy #NoSmallCreator #BestLifeSquad #Spoonies #GatorKnights #NationOfDomination

Welcome to Where The #WildOnes Are! I am Timey, Your #RockinBlueHairedMermaid! I appreciate you taking the time to enjoy my channel & look forward to seeing you soon!
You will find singing, challenges, unboxings, product reviews, a spoonie vlog, community building & loads of fun during my live streams! Check the calendar below for details.

Want to Send Something to Timey? Here's where it goes:
Timey Lives
PO Box 600907
Saint Johns, Fl 32260

I will Unbox Anything you send during "Whats In The Box?"

Timey Rap Brought to You Courtesy of BUD : https://youtu.be/jS_eh6ETrAM

UpComing Events & Schedule : https://goo.gl/B2vusK

Submit your questions to 20Questions@timeylives.com to sponsor the stream. Existential, which would you rather, what's your fav? PG13 Please!! Let's have some fun

Subscribe & Hit That Notification button to Stay Tuned for New Videos:
www.youtube.com/c/TimeyLives

Ty for watching! I am a singer, actress, photographer & videographer who uses comedy to bring awareness to some very serious subjects.
For more on that, please check out my Patreon page.

R U interested in building your business? Having the tools available to do everything from making a website to creating an app that you can sell to creating a residual income that you do the work in the beginning & that's it? Well Builderall may be the answer for you! Try a 7 Day Free Trial here if you would like to test drive it for yourself:
https://goo.gl/8x5g2g

This is not the Builderall Million Dollar Entrepreneur challenge that is free for longer than a week. If interested in that, hmu in private please.

R U looking to help out the Channel? Here are several ways to do so
including shopping in the Merch shops listed below & it even helps if you just use the links below to purchase things you normally would.

Donations are always appreciated Plus if you use this link, you will receive extra Snarfblat to be used in future giveaways & raffles:

Donations: https://streamlabs.com/timeysgameroom

Use this link to send a live message during streams that is proceeded by a 15 second silent sponsored ad Completely free to you! : https://www.loots.com/timeylives

Want to know a FUN way that you can support Timey without spending a dime but being able to either tip for free or earn a free sub for Twitch? Check out Quest Mode! https://bitbossbattles.io/freetips/ti...

Exclusive Merfolk Membership
Patreon : https://www.patreon.com/TimeyLives

If you need time to consider becoming a Patron, you can also follow me there to be assured of notifications.

Tee-Spring: https://goo.gl/f43BLx

Streamlabs: https://streamlabs.com/timeysgameroom...

Society6 : https://society6.com/timeylives

Stay Tuned For A Brand New Shop with some MerMazing Merch!

Shop Here for The Tools I Use To Create or Anything Else You May Need From Amazon :
https://goo.gl/SFpEHQ

Ipsy: https://goo.gl/GSKq6k

BoxyCharm: https://goo.gl/3RsKhF

Want to Try Out STREAMLABS so You too can have a coconut tree? Click Here:
https://streamlabs.com/slobs/d/10366034


If you are a business that would like me to review your products, just drop me a line at ProductReviews@Timeylives.com I will consider all offers seriously & get back to you within 48 hours.

Have a Song Request? songrequest@timeylives.com Want to Join A Challenge? Have a Community Channel Suggestion? timey@timeylives.com & I promise to do my best when I sing/answer them ASAP.


WOU (Wild Ones Unite) DISCORD : https://discord.gg/xdMQtja

TIMEY'S SOCIAL MEDIA LINKS:

TWITCH
TIMEYS GAME ROOM -Where I share my love of gaming
https://Twitch.tv/timeysgameroom

PATREON : https://www.patreon.com/TimeyLives

INSTAGRAM https://www.instagram.com/timey_lives/

SNAPCHAT
https://goo.gl/jTodfP

TWITTER
https://goo.gl/xccKDK

FACEBOOK:
https://goo.gl/tiYk3e

XBOX
https://goo.gl/9Sb5Gb

TUMBLER
https://www.tumblr.com/blog/timey-lives

Let each day bring you closer to the person inside that you admire most. Let all your actions be led by kindness. Let you always be true to yourself. Let you never lose sight of your true value. Surround yourself with people that you admire & look up to and you will never be short a friend nor ever stop learning! :)

#RockOn #WildOnesUnite Always Be There For Each Other! I Truly believe that if we #RiseAbove the challenges in our lives that we can #FindAway To bring joy into our lives! We are #MoreThan They could ever imagine!

If I can follow my dreams, you surely can too! Get out there & Make them as MerMazing As You Are! I have Faith in you!
Show more
---