ASI YO SOY By GAGYMAX ft T.Cash (pro cover) #vevo #GAGYMAX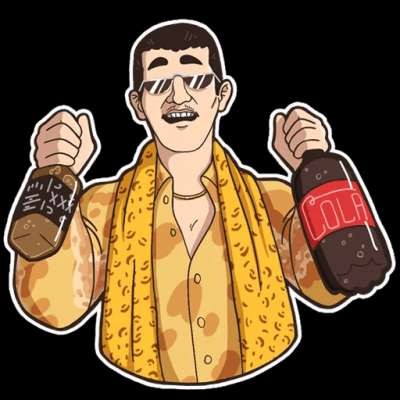 Inspirandome a todos los rappers que an perdido sus vida por una rata y un cobarde....dedicado para esos envidiosos que se llaman ser amigos y son judas...rip Nipsy, rip B.I.G , rip 2Pac, rip popsmoke, rip XXXTENTACION y muchos mas 🔥🔥🚨🚨🔥🔥🙏🏻🙏🏻

Yo no creo en nadie!!
Pa eso enrollo chimba y me prendo un blunt
Para no estar en la boca de nadie
El unico que me puede juzgar es dios
Yo no creo en nadie
Asi naci asi soy yo y que paso?
Para no estar en la boca de nadie
El único que me puede juzgar es dios


Ami me gustar estar tranquilo siempre ando callao
Antes de crusar la cera miro todo los laos
El destino es un juego pal desacatao
Siempre ando bien despierto pal que esta a mi lao

Brego las cosas yo solo
Mi ojos derecho encima de estos cabrones
Le pido a dios que me guarde y mi familia con todas sus bendiciones
Si te traiciona es cobarde, pidele a dios
El unico que te perdone
Porqué pa ti ya es tarde, el diablo te espera con la caja de bombones

Lo que no sabes de hoy
se sabe por la mañana
Nada se oculta del sol
Poco a poco se aclara

El que mas confias
Es el que traiciona
Prefieren un par de pesos
En ves de la amistad

La conciencia se pierde cuando ay malda
Why you have to be greedy.... and killings from the back
El que la hace se olvida
El que recibe jamas
Ya llegara tu tiempoooo!!!
Show more
---