Award-Winning Stop Motion Animated Short | Tokri (The Basket)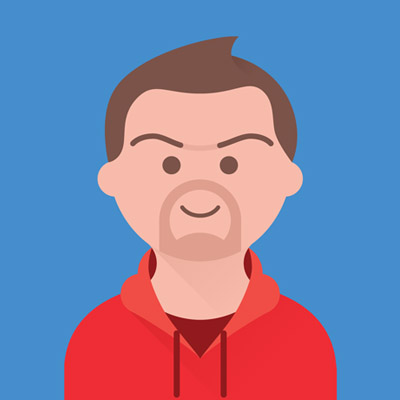 A clumsy accident leads a young girl onto the streets of Mumbai in the hope of making things right. A gentle and touching father/daughter story depicted in exquisite stop-motion from Indian animation mainstay, Studio Eeksaurus.

A selection of Short of the Week, the web's leading curators of quality short films.

SUBMIT A FILM: https://www.shortoftheweek.com/submit/
FULL REVIEW: https://www.shortoftheweek.com/2020/07/08/tokri/

Subscribe to S/W on YouTube!
Website: http://www.shortoftheweek.com
Instagram: https://www.instagram.com/ShortoftheWeek
Facebook: https://www.facebook.com/shortoftheweek
Twitter: https://twitter.com/shortoftheweek

TOKRI
Directed by Suresh Eriyat
http://studioeeksaurus.com/

The spark for today's short film came from an everyday experience, simple and mundane. Traversing the crowded streets of Mumbai in his car, animator Suresh Eriyat was approached by a young girl selling baskets. Eriyat shooed her away—it is assumed by most that the hordes of children who pounce upon motorists at the stoplights of the city are organized by gangs, thus any charity exhibited directly rewards the practice of putting children to work as beggars. Yet, despite the unremarkable nature of this occurrence, Eriyat was struck by guilt. Describing the thoughts that circled his mind, he writes, "What if she was in a precarious situation where she had to sell baskets to bring peace to her home? What if she needed some help from Me? How insensitive of me?" The premise of a story was born, one that would take 8 years to bring to completion.

That Tokri should take 8 years to create is in some sense a surprise. One of India's foremost independent animators, Eriyat is astonishingly prolific, with over 450 completed works in a multitude of styles: stop-motion, 3D, and 2D hand-drawn, among other techniques. Much of this output is commercial work, for which he's been duly recognized—honors from the Clios and Cannes Lions are on his resumé, as well as the status of being India's first winner of an Annecy Cristal, but now a decade out from the creation of his own studio alongside his wife, Nilima, Eriyat's ambition has grown to ever more elaborate personal projects, of which Tokri is the crowning achievement to date.

While a relatively simple story, grounded in the lived experience of India's destitute, Tokri overflows with detail. The scale of the production is truly remarkable—we adore stop-motion, with over 100 films in our collection, but despite the overwhelming diversity of subjects and styles you'll encounter while traversing the catalog there are a few commonalities to the majority of them: tight compositions, confined spaces, relatively few characters. These decisions are often right for the story, but they are also a compromise to the pain-staking nature of the craft, an attempt to reduce complexity within scenes. An unusual degree of motion abounds within even simple scenes in Tokri, and Eriyat and his team are unafraid of going wide as well, in shots that seek to depict the cacophony of the Mumbai streetscape and which encompass dozens of moving elements. We always love a good stop-motion timelapse, and the video below gives you a good sense of the undertaking.

https://vimeo.com/392426186

Read the full review: https://www.shortoftheweek.com/2020/07/08/tokri/

CREDITS
Story and Direction: Suresh Eriyat
Producer: Nilima Eriyat
Director of Photography: Srinivas Reddy
Music Director: Rajat Dholakia
Sound Design: Jayesh Dhakan
Storyboard: Suresh Eriyat, Ritvik Roy, Mukund Bhalegare, Arun Rane
Character Design: Nikhil Joshi, Mukund Bhalegare, Arun Rane, Amey Dhamnaskar, Pravin Kadam
Animation: Mukund Bhalegare, Adam Wyrwas, Sanjay Patkar, Swati Agarwal
Art Direction: Sandeep Meher, Krishna Kedar, Sandeep Shelar, Ashok Lokare, Bhaskar Shindey
Character Modelling: Mukund Bhalegare, Sanjay Patkar, Shailesh Chindarkar, Ramesh Jhadav, Vishal Mhatre
Props Design: Sandeep Meher, Bhaskar Shinde, Krishna Kedar, Sanjay Patkar, Shailesh Chindarkar, Ramesh Jhadav, Vishal Mhatre, Amey Dhamnaskar, Alpita Parkar
Colourist: Michele Ricossa
Grading facility: Prime Focus- Mumbai
Prop Lighting: Sanjay Patkar
Layout Exploration: Rupali Gatti
Exterior shoot coordination: V.S Bargav
Post Production VFX Supervisor: Nilesh A. Dhore
Compositing Team: Shakti Mehra, Priyansh Gupta
Roto Paint: Studio V Sync, Amey Dhamanaskar
Title design: Nijin Nazeem
Ttile Animation: Priyansh Gupta
Post Production Coordinator: Jivan Gaikawad, Rohit Mokashi, Punya Krishnan
Sound Studio: Ajivansh Studio, Brahmanand, Futureworks Media Ltd.
Sound Re-recording: Rhitwik Raj Pathak (Futureworks Media Ltd.)
SFX Editor: Debraj Biswal
Violin:Manas Kumar
Banjo: Rashid Khan
Additional vocals: Ananya Eriyat, Suresh Eriyat
Documentation and editing: Tintu K Philip, Bargav Sridar
Accounts: Chetan Varia, Vijay Desai
Technical Support: Praveen Parameswaran

Reproduced on this channel with the permission of the filmmakers.
Show more
---