Collab with @Sharon Lindley - Vivid Days Art & @The Crafting Nook with Colourarte/Rezin Arte Pig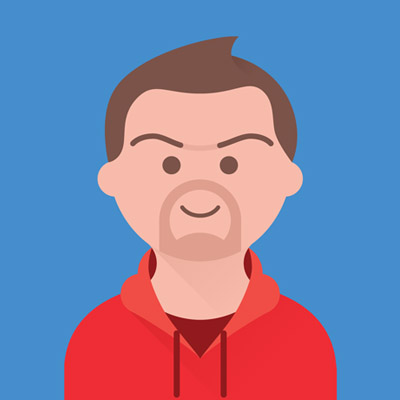 Today is Collaboration Day with Vivid Days & The Crafting Nook
We are doing a "Peacock Theme" my video is pretty long, but I have shortened it as much as I could, as it took many many
hours to create and didnt want to leave important details out, please feel free to Fast forward if you would like & I hope
you enjoy and rememember to go watch Sharon & Falisha's video if you havent already seen it, I will link their channels right
here:
Sharon from Vivid Days : https://www.youtube.com/channe....l/UCoiZp8bqYS4gDu-p5
Falish from The Crafting Nook: https://www.youtube.com/channe....l/UCcQ7-ePE-meR39dHZ

Welcome to my channel, I do alot of different things on my channel, fluid art, Acrylic pouring, Resin Art, Mixed Media,
Alcohol ink, & epoxy/glitter tumblers. If this sounds interesting to you,
please consider subscribing & hit the notification bell so you dont miss any of my videos and/or giveaways & contests.

DONATIONS TO HELP THE CHANNEL : YOU CAN DO SO THROUGH MY PAYPAL LINK & VERY MUCH APPRECIATED- https://www.paypal.me/artbylisa
THIS HELPS ALOT TO BUY SOME SUPPLIES TO DO MY VIDEOS

***(IF YOU ARE EVER INTERESTED IN BUYING SOMETHING THAT I MADE IN A VIDEO , PLEASE CONTACT ME AT CODYNJAKESMOM@GMAIL.COM)***

SOCIAL MEDIA PLATFORMS:
Facebook group United We Pour Fluid Art Group - https://www.facebook.com/groups/58615...
Follow me on Instagram @lisawyattart- (still learning this one)
Tik Tok- Lisawyattart
Email me : CodynJakesmom@gmail.com
ETSY SHOP: UPDATING SOON

Colors used today: Colourarte: Rezin Arte Colors: Delphinium / Andromada Base- Pretty Periwinkle-Mermaid-Aquamarine
Diamond galaxy line- Aruba Sky,& Indian spice & new from the 100% mica line "Ancient Treasures set" Emporors gold & forbidden ruin
Discount code below

Glitters: from Lauras art corner: Rose gold shimmer, Ruby slippers, Margarita - Lerez powder Suncatcher & shell veneers "Paua"
Discount code below

Glitter: from frans glitter and more: Jaded, bevo, watermelon rind, bora Bora & Vixen

Other Materials used today: glue pen & Temporary tattoos are all from my amazon shop link below & 12" wood round from Lolivefe.com

Resin used in tonights art: KS Resin (Liquid Art UV) (DISCOUNT CODE BELOW)

KS RESIN AFFILIATE- GO TO KSRESIN.COM AND ENTER CODE: MYBESTMEDICINE (ALL CAPS) FOR 5% OFF AND FREE SHIPPING OVER 50.00 IN U.S

COLOURARTE AFFILIATE: USE MY COUPON CODE FOR 20% OFF YOUR ORDER - lisawyattart120 (lowercase)
Rezin Arte Colors, Primary Elements,water colors, bling its!!& Mica Flakes can be purchased at https://www.colourarte.com

LAURAS ART CORNER AFFILIATE: USE COUPON CODE LISAWYATTART10% (ALL CAPS) FOR 10% OFF YOUR ORDER-
https://www.facebook.com/Laura....s-Art-Corner-6032681

PLEASE VISIT MY AMAZON STORE: I AM A AMAZON AFFILIATE AND IF YOU ENTER THROUGH MY LINK I WILL EARN A COMMISSION & IT REALLY
HELPS MY CHANNEL OUT AT NO EXTRA COST TO YOU
https://www.amazon.com/shop/lisawyattart


***SAFETY DISCLAIMER***
Please be cautious when doing acrylic and/or Resin Art, be sure you are arting in a well ventilated area, wear gloves, and a respirator/ respirator mask-
Also a good idea to have a fire extinguisher near you, just incase a oops happens.
My way of doing things is by no means the "perfect way" or the "only way" it is just the way I do it, I learn new stuff every single day so,
you can do it anyway you want , do your own thing, I just want you all to be careful and be safe and take precautions and follow all the instructions on the containers
of every product you use , and most important ... just have fun & let art be YOUR BEST MEDICINE too!!
Show more
---