Lost & Found | Oscar Shortlisted Stop-Motion Animation | Short of the Week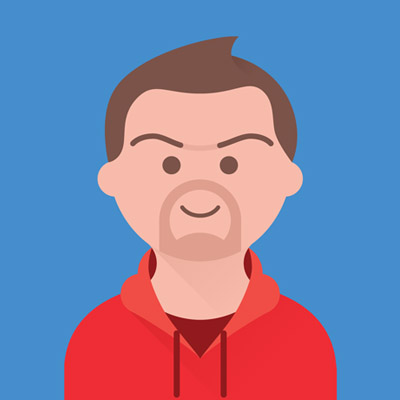 Lost & Found is a stop motion short film that tugs at the heartstrings.
A knitted toy dinosaur must completely unravel itself to save the love of its life.

SUBMIT A FILM: https://www.shortoftheweek.com/submit/

FULL REVIEW: https://www.shortoftheweek.com..../2018/12/08/lost-fou

"This wedding of raw craft and storytelling is quite mature here. Generously funded by Screen Australia, we're used to stop-motion being a contained craft, executed with models in small spaces, but this film is on a different scale entirely. The character animation is incorporated into a life-size sushi restaurant set that was built from scratch, and this decision pays off in the impressive camera direction that results—the production is able to go wide and really play with perspective and depth of field in a way that is rare for the form." - Curator Jason Sondhi

https://www.lostandfound.film
https://www.instagram.com/lostandfoundshort
7mins / Australia / 2018
Behind the scenes: vimeo.com/256204562

DIRECTED BY
Andrew Goldsmith
& Bradley Slabe

PRODUCED BY
Lucy J. Hayes

WRITTEN BY
Bradley Slabe

DIRECTOR OF PHOTOGRAPHY
& MOTION CONTROL
Gerald Thompson

ANIMATION
Samuel Lewis

PRODUCTION DESIGNER
Rennie Watson

FILM EDITORS
Andrew Goldsmith
John Gavin

VFX CREATIVE DIRECTOR
Andrew Goldsmith

SUPERVISING SOUND DESIGNER
Ryan Granger

MUSIC BY
Adrian Sergovich
with Jonathan Dreyfus

SET DRESSERS
Sophie Hayward, Laura Curtis

PROPS MAKERS
Samuel Lewis, Laura Curtis, Donna Yeatman

SET BUILDER
Sophie Hayward

SCENIC ARTISTS
Aimee Francis, Xin li

ART ASSISTANTS
Raphael Fantl, Nicholas Issel, Nathan Reardon,
Michael Greaney, Eve Gilbert

CULTURAL ADVISOR
Kei Shiokawa

CHARACTER DESIGNER & SCULPTOR
Samuel Lewis

CHARACTER ARMATURIST
Scott Ebdon

CHARACTER CROCHET ARTIST
Julie Ramsden

VFX ASSOCIATE PRODUCER
Haley Polacik

VFX SUPERVISOR & PIPELINE DIRECTOR
Dave Abbott

COMPOSITORS
Andrew Goldsmith, Dave Abbott, Brent Cataldo,
John Gavin, Andrew Montague, Toby Angwin,
Damien Dunne, Scarlette Baccini, Trace VFX

ROTOSCOPE ARTIST
Douglas E Pope

COLOURIST
Edel Rafferty

POSTER PHOTOGRAPHY
Patrick Moran

END TITLES DESIGNER
Rebecca Moore

SOUND MIX
Dead On Sound

SOUND DESIGNERS
Ryan Granger, Adam Hunt

ASSISTANT SOUND DESIGNERS
Shane Jarvie-Kohn, Talia Raso

VOICE OF THE FOX
Maria Angelico

VOICE OF THE DINOSAUR
Marc Gallagher

SOUND HELP FROM
Joel Taylor and The Black Lodge

WOODWINDS
Stuart Byrne

BRASS
City of Prague Philharmonic

STRINGS
Jonathan Dreyfus

HARP
Genevieve Lang

PIANO
Adrian Sergovitch

SCORE ENGINEERS
Jezz Giddings, Damian Enemark, Jan Holzne

SCORE MIXED BY
Jonathan Dreyfus

SCORE RECORDING HELP FROM
Craig Harnath for Hothouse Audio
James Fitzpatrick for Tadlow Music
Laura Bishop for Jigsaw Music
Song Zu

LEGAL
Shaun Miller

SPECIAL THANKS
Raphael Fantl, Tom Fantl, Dave Abbott,
Haley Polacik, John Gavin, Patrick Moran,
Samuel Lewis, Gerald Thompson, Justin Donoghue,
Nerida Moore, Louise Gough, Nell Greenwood,
John Tummino, Darryl Slabe, Matisse Fantl,
Sophie McPike

Reproduced on this channel with the permission of the filmmakers.
Show more
---