RGV's Rowdy Latest Telugu Full Movie W/English Sublitles || RamGopalVarma, Mohan Babu, Vishnu M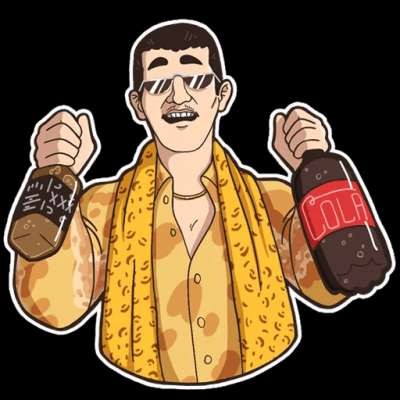 https://sillymonks.com/

Watch Rowdy Full Telugu Movie.

Subscribe to our channel for more latest Telugu movies - https://www.youtube.com/channe....l/UCnFpajlezRfiOMdw8

Starring Mohan Babu, Vishnu Manchu, Shanvi Srivastava, Jayasudha. This movie is Directed by Ram Gopal Varma and Produced by Vijay Kumar.R, P.Ghajendra Naidu, M.Parthasaradhi. Music of the film composed by Sai Karthik.


Story : The film opens in a street in Hyderabad in a night with Krishna (Vishnu Manchu) saving Sirisha (Shanvi Srivastava) from some eve teasers and accompanying her to the hostel she stays. In the journey, they both come to know that they hail from Rayalaseema region of Andhra Pradesh. When Sirisha asks Krishna about the details of his father, the scene shifts to the native place of Krishna where his father, a don fondly called as Anna (Mohan Babu) and as Annagaru with respect punishing a teacher named Sankar Rao for harassing his pregnant wife for dowry on the complaint of the woman's father Rama Rao. On the other hand, a group of influential people working under a mysterious man try to make the project to earn crores. The group consists of KR, Vedantham Murthy aka Vedam (Tanikella Bharani), Chandi (Jeeva) and Seshagiri who is fond of cakes.

Krishna visits his home when Anna kills his opponent Guruva Reddy (Banerjee) and appoints the dead man's henchmen as his henchmen by promising a little high salary. Then the family of Anna is introduced. Anna is survived by his wife Lakshmi (Jayasudha), elder son Bhushan (Kishore) and Krishna. Bhushan is married and has a kid but he never loved them and hates them to the core. Unlike Anna and his dutiful and devoted brother Krishna, Bhushan is a spoil brat often terrorizing people in the name of Anna creating fear in their hearts. When a young woman's brother warns Bhushan, Bhushan comes to their home and kidnaps the woman and conducts a sexual assault on her in his farm house. Bhushan, also because of his anger on his father apart from greed for money, joins hands with KR's group for formation of Nandavaram project. Meanwhile Krishna and Sirisha are deeply in love and Anna's trusted henchmen Ramudu finds out that she is Gavarraju's daughter. Though Sirisha is aware of it, she has no objection to join his family and Anna too respects Krishna's decision to marry her and accepts their alliance.

Meanwhile, Sirisha informs Krishna in their regular meeting that her friend is kidnapped and kept in Anna's farm house by Bhushan who trashed her brother recently. At the time of execution, firing starts on Anna's vehicles and in this confusion, Bhushan kills his wife and son and none knows that. Anna is severely injured and attacked by the rivals who are killed by Krishna. Anna is sent to the nearby hospital. Inspector Gogin Rao (Ravi Babu) asks Anna's men to get out of the hospital as the patients and their relatives are frightened seeing them carrying weapons.

Finally during the death rituals of Lakshmi, the main one behind the group is revealed as Ananda Rao. His close associates hold more than 50% stake in Nandavaram project and with that money, he planned to shift to the opposition party and win the elections. Since Anna would oppose it, he wanted to murder him and joins hands with KR and his group. Krishna demands Anna that he would kill Ananda Rao. But Anna requests him and he himself murders Ananda Rao.
Show more
---