Samurai Frog Golf | 2D Style on CG Animated Action Short Film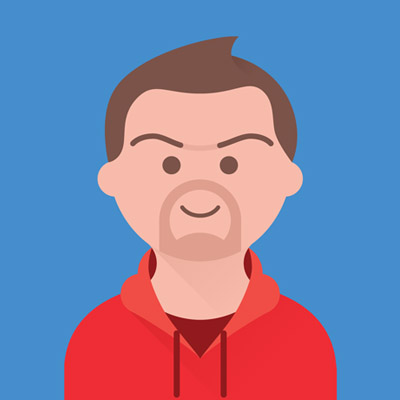 A retired frog samurai wants nothing more than to be left alone and spend his remaining years in peace on the golf course. But when he unwillingly becomes the protector of a baby turtle he must draw his club for one more round. An animated amphibious adventure for golfers of all ages.

A selection of Short of the Week, the web's leading curators of quality short films.

SUBMIT A FILM: https://www.shortoftheweek.com/submit/
FULL REVIEW: https://www.shortoftheweek.com..../2022/10/17/samurai-

Subscribe to S/W on YouTube!
Website: http://www.shortoftheweek.com
Instagram: https://www.instagram.com/ShortoftheWeek
Facebook: https://www.facebook.com/shortoftheweek
Twitter: https://twitter.com/shortoftheweek

⛳️ Samurai Frog Golf
dir. Brent Forrest
https://www.marza.com/sfg/

"As a whimsical, pretty, and excitingly kinetic action short film, Samurai Frog Golf delivers truth in its advertising…Whether it is a strong basis for a long-running televised serial? That is a more challenging question, but I would be intrigued to find out."— S/W Curator + Co. Founder Jason Sondhi 📺👀

Story and Storyboard
Brent Forrest

Art
Jose Sanchez
Ryan Wheeler

Modeling Supervisor
Fumiaki Tahara

Modeling
Jun Masuda
Asumi Masugi
Escosora Clemhyn Morales
Brent Forrest

Rigging Supervisor
Tatsuya Akagi

Rigging
Ryohei Nagamine
Cha Chia Wei
Ryoya Otani
Harshad Bari
Maria Dolores Paculan

Layout / Setdress
Kengo Nukizono
Jose Sanchez
Tatsuya Akagi
Brent Forrest

Animation Supervisor
Tomokazu Sakamoto

Animation
Keisuke Christopher Hirata
Pereira Tarquin
James Young
Victoria Oentoeng
Daniel Darmawan
Sesarini Hambali
Pralhad Shivane

Special Effects
Brent Forrest

Lighting and composite Supervisor
Nozomu Kondo

Lighting and composite
Shohei Otsuki
Naoto Kawaguchi
Fumiaki Tahara

Pipeline and Tools
Tatsuya Akagi

Technical
Takamasa Matsunari
Efrizal Hardiman
Kim Sol

Music
David Arcus

Sound Design
Yuta Saito

Project Managers
Rina Onoue
Oh Seowon
Saeko Ono
Hiroki Tamanaha

Special Thanks
Emily Forrest
Kaoru Forrest
Gaetan Guidet
David Bull

Director
Brent Forrest

CG Supervisor
Tatsuya Akagi

CG Director
Fumiaki Tahara

Producer
Mayumi Tachikawa

Executive Producers
Akira Sugano
Haruhiro Uchida

Reproduced on this channel with the permission of the filmmakers.
Show more
---