The Boo Boo Song Nursery Rhymes and Kids Songs | Peppa Pig Official Family Kids Cartoon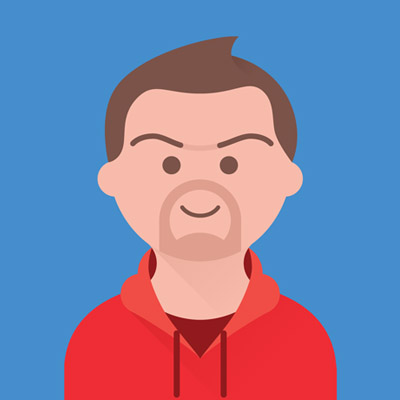 ❤️ Watch the latest uploads here! https://www.youtube.com/playlist?list...
❤️ Watch Peppa Pig's most Popular videos here! https://www.youtube.com/playlist?list...
☆ Subscribe for more videos: http://bit.ly/PeppaPigYT

#Peppa #PeppaPig #PeppaPigEnglish

Jump into the World of Peppa Pig – filled with lots of learning and fun! Join A little pig named Peppa, and her little brother George have journeys everyday with their family and friends, all while teaching little ones about friendship and compassion in the process. The Peppa Pig Official YouTube channel is a safe place for kids to watch their favourite Peppa Pig clips and full episodes, with special compilations, seasonal content, and exclusive videos, only available on the Official Peppa Pig YouTube channel. Peppa aims to create a safe environment with age-appropriate content so you can have peace of mind whilst your little piggies interact with the Peppa Pig official Channel. We have created a world of Peppa with episodes and compilations to keep even the most dedicated Peppa fans happy. Here at Peppa Pig Official channel, kids can be happy and smart! Watch Peppa Pig clips and episodes where Peppa Pig play games with her friends, Mummy Pig and Daddy Pig tell the bedtime stories, Peppa Pig sings nursery rhymes and songs, Peppa and her family and friends celebrate Christmas and Halloween together! Peppa Pig episodic animation, Peppa Pig songs for kids, Peppa Pig toy play and Peppa Pig Stop motion create a world that centres on the everyday experiences of young children. Enjoy and don't forget to subscribe. Peppa is a loveable, cheeky little piggy who lives with her little brother George, Mummy Pig and Daddy Pig. Peppa's favourite things include playing games and music, learning animal sounds, dressing up, days out, shopping, holidays and jumping in muddy puddles. Her adventures always end happily with loud snorts of laughter.

❤️ Peppa Pig Official YouTube Channels ❤️
Peppa Pig - Official Channel: http://bit.ly/2PSSvJu
Peppa Pig Chinese: http://bit.ly/2O38XcX
Peppa Pig Croatian: https://bit.ly/2Git19o
Peppa Pig Czech: https://bit.ly/2HL7BC1
Peppa Pig Danish: http://bit.ly/2JRno1q
Peppa Pig Dutch: http://bit.ly/2pu2Bpe
Peppa Pig Finnish: http://bit.ly/2HRfPbA
Peppa Pig French: http://bit.ly/2Nv2nML
Peppa Pig German: http://bit.ly/2QOIQow
Peppa Pig Greek: http://bit.ly/2GmzVrN
Peppa Pig Hindi: http://bit.ly/2OD2NgG
Peppa Pig Hungarian: http://bit.ly/2Yx9jKq
Peppa Pig Italian: http://bit.ly/2QOvYPm
Peppa Pig Japanese: http://bit.ly/2OOzF64
Peppa Pig Korean: http://bit.ly/2pps03f
Peppa pig Norwegian: https://bit.ly/2SmQVCQ
Peppa Pig Polish: http://bit.ly/2MT5qcr
Peppa Pig Portuguese: http://bit.ly/2pt6CKn
Peppa Pig Russian: http://bit.ly/2pqiMnk
Peppa Pig Serbian: https://bit.ly/3cOtfkl
Peppa Pig Spanish: http://bit.ly/2QPJ8vG
Peppa Pig Swedish: https://bit.ly/3jnn3SR
Peppa Pig Turkish: https://bit.ly/3is8z2K
Peppa Pig Vietnamese: http://bit.ly/2TGMMw0

Meet Peppa Pig and her family:
Peppa Pig is a lovable but slightly bossy little pig. She is four years old and lives with Mummy Pig, Daddy Pig and her little brother George. Peppa likes playing with her best friend Suzy Sheep, visiting Granny and Grandpa Pig and looking after George. Most of all, Peppa loves jumping up and down in muddy puddles, laughing and making loud snorting noises.
George Pig is Peppa's little brother. He is 18 months old and loves to play with his big sister, Peppa – even when she's being bossy. George's favourite thing is his toy dinosaur. He carries it everywhere with him. George can't speak yet but can say one word very well: 'Dine-saw!'
Mummy Pig likes jumping up and down in muddy puddles almost as much as Peppa. She works from home on her computer and sometimes lets Peppa and George help, as long as they don't bash the keyboard. She is better at map reading than Daddy Pig and is very wise about most things.
Daddy Pig is very jolly and laughs all the time, especially when he plays with Peppa and George. Daddy Pig reads the paper and gets excited about trips in the car. He loves cookies and pumpkin pie and Peppa teases him about his big round tummy. Daddy Pig can be a tiny bit grumpy sometimes when he can't remember where he put his glasses.

Have fun with Peppa Pig and her friends: Suzy Sheep, Rebecca Rabbit, Danny Dog, Candy Cat, Pedro Pony, Zoe Zebra, Emily Elephant, Freddy Fox, Kylie Kangaroo, Wendy Wolf, Gabriella Goat, Gerald Giraffe, Molly Mole, Belinda Bear, Delphine Donkey, Peggi and Pandora Panda, Mandy Mouse, Simon Squirrel!

Our suggestions:
Cocomelon: https://bit.ly/3g3uYpQ
BabyBus - Nursery Rhymes: https://bit.ly/3fs3U0Y
Little Angel: https://bit.ly/3dSmHlP

PEPPA PIG © ASTLEY BAKER DAVIES LTD/ENTERTAINMENT ONE UK LTD 2003. Peppa Pig created by Mark Baker and Neville Astley.
Show more
---