The Easiest Way to Build a Corner Shower Niche l PLAN-LEARN-BUILD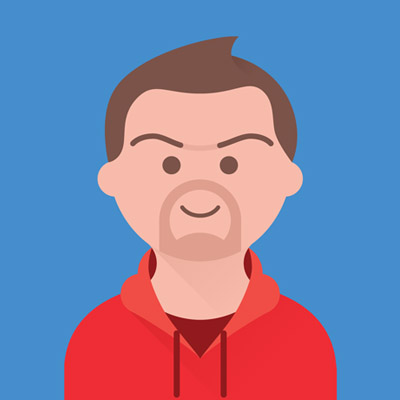 #bathroomremodeling #showerniche #schlutershower

PLANning ahead is a MUST when it comes to building a custom shower niche. In this video you will LEARN how to BUILD a custom corner niche - START to FINSH

0:00 Where to locate a recessed shower niche in a shower
0:57 Planning tile layout - determining height of niche
2:03 Cutting and installing a Schluter waterproof niche in the corner of shower
2:37 Framing a corner recessed niche
3:06 Installing Schluter Kerdi board in a corner shower
3:19 Installing waterproof shower niche in corner of shower
4:16 Mixing thinset for Schluter membranes - Important
4:28 Installing Kerdi Band to waterproof seams and washers
5:04 Planning and Installing 12" x 24" tile into corner shower niche
7:16 Custom shelf for shower niche using wall tile & pencil trim
8:15 Tiling tips for installing 12" x 24" wall tile
9:11 Installing Schluter Rondec metal tile edging around a shower niche
10:41 Setting tile in recessed shower niche
12:28 Using pencil trim for edging of a shelf in a shower niche
13:12 Grouting a recessed shower niche - Spectralock1
14:45 Seal mosaic tile before grouting
15:53 Outro - subscribe

*Be sure to watch the first video going over the curbless shower pan installation - https://youtu.be/-db4d34MTiA

Follow me:
Instagram: @bathroomremodelingteacher_
Facebook: @bathroomremodelingteacher
Tiktok: @bathroomremodelingteachr
Twitter: https://twitter.com/bathremodeltchr
LinkedIn: https://www.linkedin.com/in/steven-white-9a30a534/
Pinterest: bathroomremodelingteacher
http://www.bathroomremodelingteacher.com

Affiliate links to products & tools used in video (appreciate anyone purchasing through these links. This helps out my channel tremendously-thanks!)

Tlock tile leveling system:
1/32" clip spacer size kit - https://amzn.to/3i07LEc
1/16" clip spacer size kit - https://amzn.to/3eexWpD
1/8" clip spacer size kit - https://amzn.to/3eaKtuf
Dewalt laser - https://amzn.to/3hBq7fK
Montolit grinder blade for grinder - https://amzn.to/3kh21bU
Collomix mixer - https://amzn.to/3wFhwwG
Kerdi trowel - https://amzn.to/3kgk2Y0
Schluter Niche - https://amzn.to/36w0mY1
Spectalock grout - https://amzn.to/3yLFTKO
Margin trowel grout float - https://amzn.to/2U8cNq7
Ardex sponge - https://amzn.to/3wD98hp

All videos, audio, commentary, recommendations, advice, techniques, and any other information (collectively, "Content") provided by Bathroom Remodeling Teacher, Inc. is provided for educational, informational, and entertainment purposes only, and is not intended to be a substitute for the services of an in person, licensed/professional contractor who can review and assist with your project. Do it yourself ("DIY") projects can be risky to people and property, and you rely on any Content at your own risk. Bathroom Remodeling Teacher, Inc is in no way liable or responsible for damage to property and/or harm to you or anyone else as result of you relying on and/or using any Content. Bathroom Remodeling Teacher, Inc makes no claims or promises that the Content will be safe and/or appropriate for a specific DIY project, or that your completed DIY project will resemble or match any completed projects featured in the Content. The Content may not be appropriate for your age and/or skill or experience level. Bathroom Remodeling Teacher, Inc does not claim or promise that the Content is in compliance with any or all applicable laws, regulations, codes, or other legal requirements. You are responsible for all legal issues, including but not limited to, any required zoning or other governmental permissions and inspections related to your DIY project. Any materials or tools featured in the Content may not be suitable for your DIY project, and Bathroom Remodeling Teacher, Inc makes no warranty or representation as to the quality, fitness for purpose or merchantability of any such materials or tools.
Show more
---